DAZL Dance Wakefield in partnership with Wakefield Council
---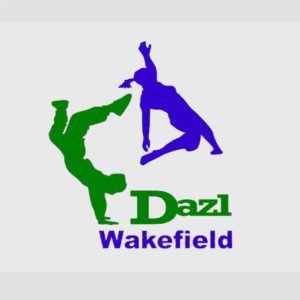 DAZL Wakefield is part of Dance Action Zone Leeds (DAZL) and will be delivering a dance program which aims at improving the health & wellbeing of children and young people aged 5-19 years across Wakefield.
The sessions will be based at Thornes Park Leisure,  Featherstone Sports Complex,  Minsthorpe Leisure and also DeLacy Academy in Knottingley. The young people will take part in Streetdance/ Urban, Cheerdance and Creative dance classes. All sessions for the initial 12 week program is FREE, beyond your first 12 week program their will be a small charge of £2 which will support the program. DAZL Wakefield aim to provide celebration and performance opportunities across Wakefield along with opportunities for peer leadership and training. 
We hope as many of you will join our #DAZLFamily you can sign up here https://dazl.wufoo.com/forms/dazl-dance-wakefield-consent-form/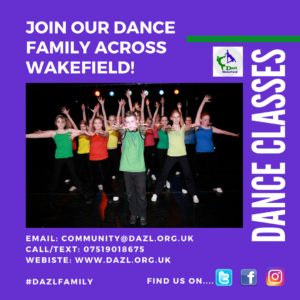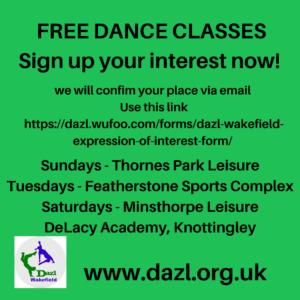 Please download a PDF copy of the here DAZL Wakefield Timetable you can see our weekly community provision across the district supported by wakefield council.
You can also follow DAZL Wakefield on all social media, PLEASE CLICK on the higlighted section for each social media platform. Also remember to use the hastag #DAZLfamily
All social media is updated regularly and you can also contact Chloe & Chrisie from our Wakefield team via email at [email protected] or [email protected] or call/text - 07519018675