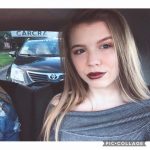 Megan has been dancing with DAZL since 2007 after starting with the DAZL Diamonds group. She then joined DAZL Diamonds and has danced at competitive level in Cheer and Hip Hop. The teams she has danced with remain undefeated. She has performed at many shows and events part of the Youth Dance Contemporary Company. She attends NSCD CAT Scheme and is in her final year at Cockburn High School. She is assisting/ delivering on many DAZL Diamonds and DAZL Junior Dance Company Program. Megan is now working with our Dance Facilitator Amy Smith and Community Freelance Team after achieving her Level 2 Dance Leaders qualification with DAZL. Megan has performed in competitions/ showcase events and galas nationally and internationally with DAZL, including the Yorkshire Youth Platforms Tour with the DAZL Youth Company. We hope Chloe continue to develop her practice within and beyond DAZL.
SEND EMAIL
---
SEND EMAIL
---
SEND EMAIL
---
SEND EMAIL
---
SEND EMAIL
---
SEND EMAIL
---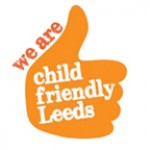 DAZL are proud ambassadors of Child Friendly Leeds, and put local young people at the heart of everything we do. We have an ongoing commitment to support, train and nurture young talent to enable them to have the knowledge and experience to have a  career in the Arts. We listen to young people's voices and let that influence what we include in our Activity plans. We understand the communities that we work and those with barriers to provision and dedicate our time to nurture them through our DAZL model, contributing towards them achieving their goals and moving them towards a career in the Arts or further/higher education.
We are commitment to training local people our Dance Leaders and gifted young people with a passion for leadership aged 14-17yrs & 18-21. Asisting those who are undertaking vocational dance training whilst been support by staffing team..