DISABILITY/ INCLUSIVE DANCE
---
Dance Action Zone Leeds are passionate about inclusivity and resprsentation of underrepesented group. Since 2018 DAZL Inclusive Competitive Dance Team for young people and adults aged 13-25 years with a learning disability has gone from strength to strength.
This program is on Tuesdays and runs weekly from 5pm- 6.30pm, DAZL HQ Studio, Middleton Community Centre, Acre Road, LS10 4LF. The young people compete in streetdance and cheerdance competitions across the country (2 per year). The dancer also take part in local and regional dance platforms, galas and showcases.
New mulitmedia project for 2021-2022 #AbilityNotDisability including dance productions, film project, podcast, documentry. Please checkout our socials or DAZL Inclusive on instagram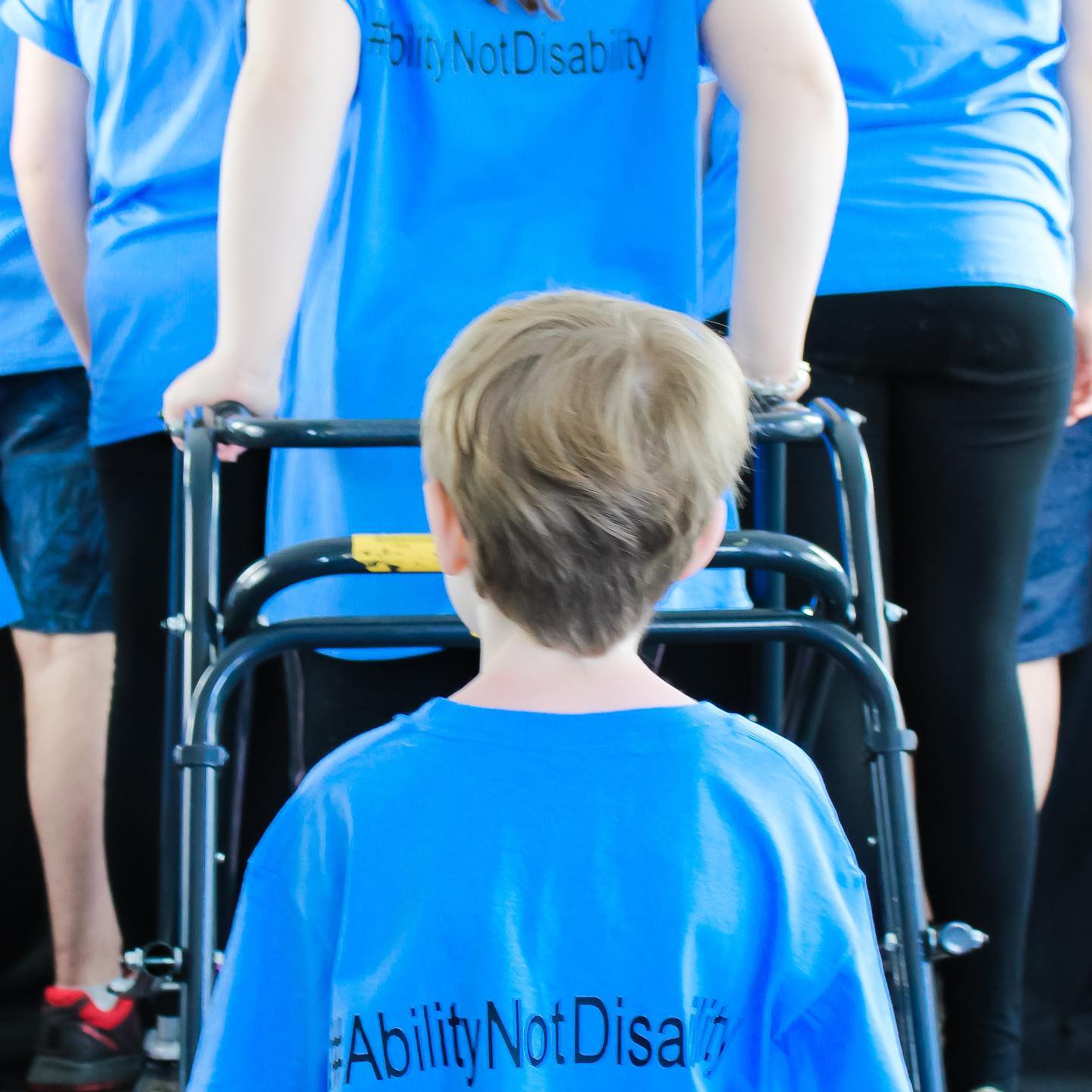 We aim to breakdown barriers in the world of cheerdance/ hip-hop competitive dance sport. We aim for the participants to gain life, social and communication skills with added value of improving their overall health and wellbeing. Improve confideance, selfesteem, creatitivity and change perceptions whilst having lots of fun.
We are committed to inclusion
DAZL has a commitment to providing an inclusive dance offer within schools and community dance groups across the city, DAZL is member of the Include Network (hosted Leeds City Councils Art-Forms) which draws together representatives from arts and cultural organisations across the city who have an interest in arts and disability. The network aims to share good practice and increase arts opportunities for children and young people with additional needs. please click here for more information.
Many DAZL session have young people who have learning difficulty but able bodied working with other young people who have no disability so please ask for information.
DAZL at East Leeds SILC - John Jamieson
Since 2011 we have delivered dance at the school. The young people's response to cheerdance and streetdance has been outstanding, they have become more confident through performances and sharing's to staff and parents including high profile events such as the Para-Olympic touch, Queens Diamond Jubilee Celebrations. This has improved the learner's health and well-being. In 2017 we started work with Post 16 students using streetdance, the group perform at Northern Ballet Theatre part of Expressions 2017 2018 and 2019. We currently deliver 3 sessions per week in school time and an after-school club.
---
" Excellent team, Sessions always lively & engaging. Fantastic rapport with kids and they love the cheerdance" Rachel Potts – John Jamieson SILC
---
The DAZL VINE Cheerdance Project starting in January 2011 – 2016 delivering Cheerdance to young people between 14 and 24 years with severe learning difficulties/ disabilities and high support needs inderviduals.  The programme aims to increase confidence/ self-esteem and improve concentration/ communication levels through dance within all participants. We have had fantastic success stories with learners overcoming shyness, improved concentration and improved movement memory. Their interaction with learners from other venues has been outstanding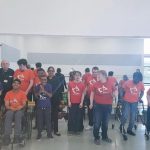 The group took part in many performance opportunities and was supported through the DAZL "Active 4 Life" programme funded by Leeds City Council Public Health. In June 2016 the DAZL – VINE Cheerdance group performed at the Stanley & Audrey Burton Theatre part of the Expressions Platform 2016. The platform hosted some of the best Inclusive/ Disabled Dance Companies from across the country.
"DAZL has a great team, able to adapt the dance routines to suit the various students needs. All the students are fully engaging and look forward to working with them each week" Margaret Kent - VINE
To the right is a picture from the Olympic torch event and the students proudly wearing their DAZL tops.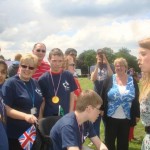 DAZL at East Leeds SILC - John Jamieson
We are always looking for help towards costs of our Inclusive community dance groups for performances, costumes, and transport.  For the young people we work with even £5 to cover the cost of a couple of classes really can make a huge difference to their lives.
If you can help then all donations are gratefully received and we would be very happy to include you on our supporter's page and invite you as a guest to our performances by way of a thank you.  We are happy to consider other ways for people to contribute to the program.  We are registered at BigGive.org – you can click on the donate button below.