DAZL South & East Leeds International Championship Winning Dance Teams
---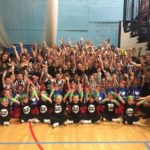 The program use community development approaches to deliver competitive dance in areas of deprivation. A progression route for children and young people who want to be involved in a more intensive programme, Run by a team of cheerdance and hip-hop specialist.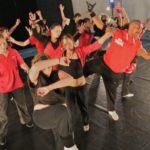 Formed by Director Ian Rodley the program has been winning major championships since September 2004, the squads continue to grow & improve each season with over 180 members. They regularly grab the attention of the media and have appeared on many TV show in UK and around the world.  We strive to work with young people from deprived community that wouldn't ordinarily have the opportunity to be involved in competitive dance.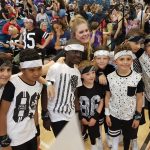 The squad is are members of many national cheerdance and hip-hop associations. With structured progression routes for dancers who strive for excellence we select a new competitive team every year; this is through application process and a series of open workshops with professional artists. This gives everyone an equal chance & creates an inclusive process to all. So if you're interested in joining teams please get in touch [email protected]  We welcome new talent and have Cheerdance and Hip-Hop teams for all ages including a Mums squad and disability/ inclusive dance team.  Dancers also take part in intensive half term and summer camps. 
South Leeds from Tenants Hall Enterprise Centre in Middleton and The South Leeds Youth Hub, Belle Isle
East Leeds at Dame Fanny Waterman Centre in Gipton and Ebor Gardens Community Centre in Burmontofts so come and give it a go everyone is welcome!
All dance must participate in squad fundraising events each term due to the teams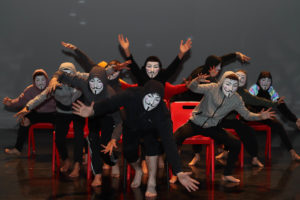 having no direct funding available. We rely on this fundraising to survive so this is an important part of being in the team. We welcome supporters and any donations for fundraising which helps the squads achieve their goals. 
The weekly dance sessions are all a fixed rate of £2 – 3 each. We
attend a competition each year which cost around £30 per dancer. Fundraising will reduce the overall costs dramatically enabling all young people to have the opportunity to attend competitions.
The prices of sessions are kept to a minimum so the sessions are accessible to all who wish to be involved. Fundraising events include Community Dance Benefit Night (Supported and organised by DAZL Staff, Parents and Local Community), Sponsored walks / Fun runs for the whole family and bag packing etc .
How can I support the team?
We are always looking for help towards costs of the teams costumes, and transport etc. For the young people we work with even £5 to cover the cost of a couple of classes really can make a huge difference to their lives.
If you can help then all donations are gratefully received and we would be very happy to include you on our supporter's page and invite you as a guest to our performances by way of a thank you. We are happy to consider other ways for people to contribute to the program. We are registered at BigGive.org – you can click on the donate button below.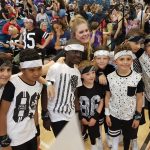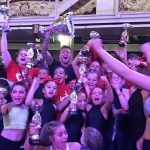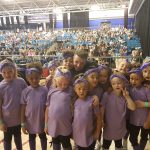 The Squads have been featured on the following TV: SKY 1 Got To Dance, The Secret Millionaire, SKY Sports, MTV Dance, BBC1 "The Syndicate", ITV Clanader, BBC Look North, CBBC Newsround and more….
Please click below on some of the press articles from the squads:
DAZL Goldstars in Yorkshire Evening Post – DAZL Inspire win gold and join the Diamonds in becoming champions with support from East Leeds community first funding.
DAZL Diamonds in guardian newspaper – Obesity Article – The Championship winning DAZL Diamonds join forces to combat childhood obesity